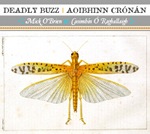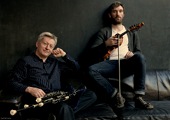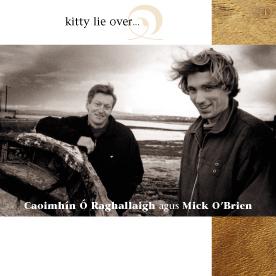 KittyLieOver.com is where you can find out all about the Irish traditional music
duo of uilleann piper Mick O'Brien & fiddler Caoimhín Ó Raghallaigh.

In 2003, they released Kitty Lie Over, which has since become one of the most-loved
albums in the world of traditional Irish music, receiving rave reviews all round, and
being awarded Earle Hitchner's coveted choice of the No. 1 Album of 2003.

In 2011, they followed this up with their second album, Deadly Buzz, again
receiving high praise in the press, and again featuring highly in Earle Hitchner's
Top 10 Albums of 2011. In addition to the instruments from Kitty, it
also features the sound of the hardanger fiddle and bamboo flute.